ZVOX SB380 Sound Bar Now Available:
Combines High Performance Sound and Dialogue-Boosting Technology at Entry-Level Price
Aluminum SB380 with built-in powered subwoofer uses AccuVoice® hearing aid technology for clear voices at $299.99 price point.
Kickstarter introductory campaign exceeds 1100% of goal.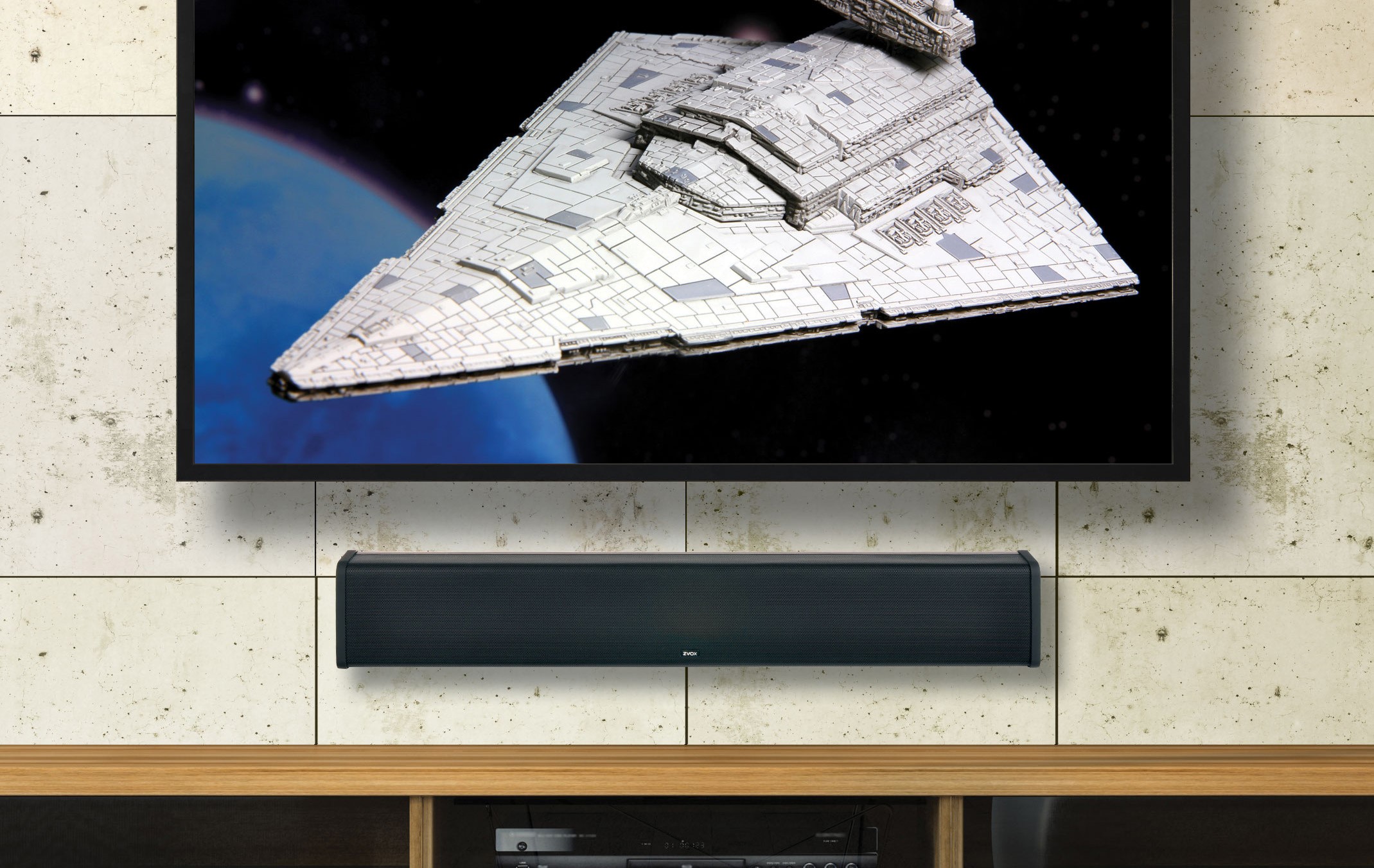 Swampscott, Massachusetts – August 4, 2017,

ZVOX, one of the world's most innovative audio companies, is proud to an
n
ounce that its groundbreaking SB380 sound bar is now available for purchase. ZVOX breaks the sound/value barrier in home theater audio with the SB380 -- its first-ever advanced sound bar system with AccuVoice dialogue-boosting technology for under $300. The SB380 (SRP $299.99) is an aluminum-cabinet sound bar enclosing three high-performance speakers and a built-in powered subwoofer – no external sub is required. Similar to ZVOX's popular SB400, the SB380 achieves its significantly more affordable price point by featuring a smaller digital amplifier, one less input, as well as cutting back on non-essential features such as Bluetooth streaming. One feature that has NOT been eliminated is ZVOX's
revolutionary AccuVoice dialogue boost, which uses hearing aid technology to make voices crystal-clear.
"While looking for ways to cut costs on our critically acclaimed Sound Bar system without negatively impacting performance, we surveyed our customers and found that Bluetooth has become an unnecessary feature for most home theater users," says ZVOX CEO Tom Hannaher. "With Spotify and Pandora apps built into many TVs, streaming devices and Blu-ray players, there is no longer a demand for music streaming from phones to TV sound systems. By eliminating Bluetooth and using a smaller but highly efficient digital amp, we were able to curb our costs."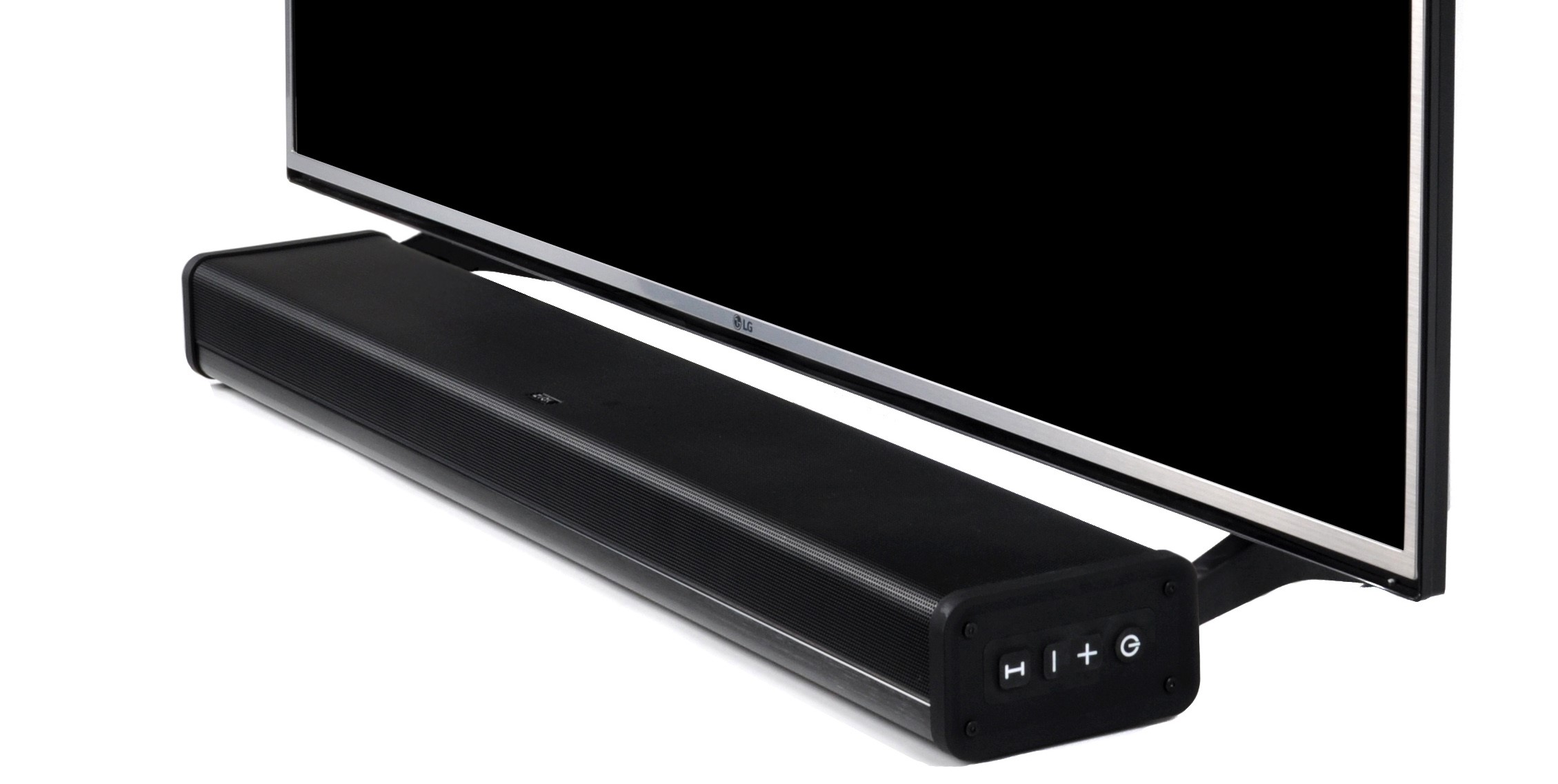 Kickstarter Introductory Campaign.

ZVOX introduced the SB380 sound bar via a Kickstarter campaign in June, 2017. Funds raised will be used to promote the new sound bar as part of a direct-to-consumer marketing campaign. The Kickstarter campaign was so successful it exceeded its target goal by over 1100%. The SB380 is now available direct from the ZVOX.com web site as well as through Amazon.com. Consumers buying through either web site are allowed to use ZVOX's 60-day home trial to evaluate the product – and can return it for a refund if not satisfied.
ZVOX SB380 Specifications
Dimensions: 35.5″ w x 5.7″ h x 3.3″ d

Weight: 9.8 pounds.

Amplifier: 45 Watts.

Frequency range: 45 Hz – 20 kHz.

4" subwoofer uses a high-mass long-throw design in a ported enclosure.

Three 2" main speaker drivers use a long-throw design to create remarkably wide range, accurate sound.

Ideal for televisions from 37" to 65"

Includes AccuVoice dialogue boost, PhaseCue virtual surround and Output Leveling.

Can be programmed by user to respond to any IR remote control.

One year limited parts and labor warranty.

Manufacturer's Suggested Retail Price: $299.99
ZVOX, a pioneer of simple home theater solutions is recognized for introducing the first commercially successful sound bar in 2004, the first SoundBase TV audio system in 2008, and the first speaker dedicated to dialogue clarity in 2016. Based in Swampscott, MA, the company was founded in 2003 by audio enthusiasts looking to create great sound using simple, elegant designs.
For more information visit: www.zvox.com.