Pool Parties will Never be the Same Again!
MONSTER TAKES OUTDOOR MUSIC FUN TO NEW HEIGHTS WITH LAUNCH OF
SUPERSTAR™ BACKFLOAT™ FLOATING WIRELESS BLUETOOTH SPEAKER AND SPEAKERPHONE
New Water Resistant Speaker Makes Huge Splash in Advanced Wireless Audio
and Great Sounding Portable Music!
Las Vegas, May 1, 2015
– Monster™, the world leader in high-performance personal audio, is proud to announce the maiden voyage of its
breakthrough SuperStar™ BackFloat™
(MSRP: $169) high-performance portable speaker that floats and plays on the water. Hot on the heels of the hugely popular Monster SuperStar, the company is now bringing its ahead-of-the-curve audio expertise and lifestyle innovation to the pool party crowd with an exclusive launch party this Friday, May 1
st
from 1pm – 6pm at the Liquid Pool @ Aria Hotel located in Las Vegas, Nevada.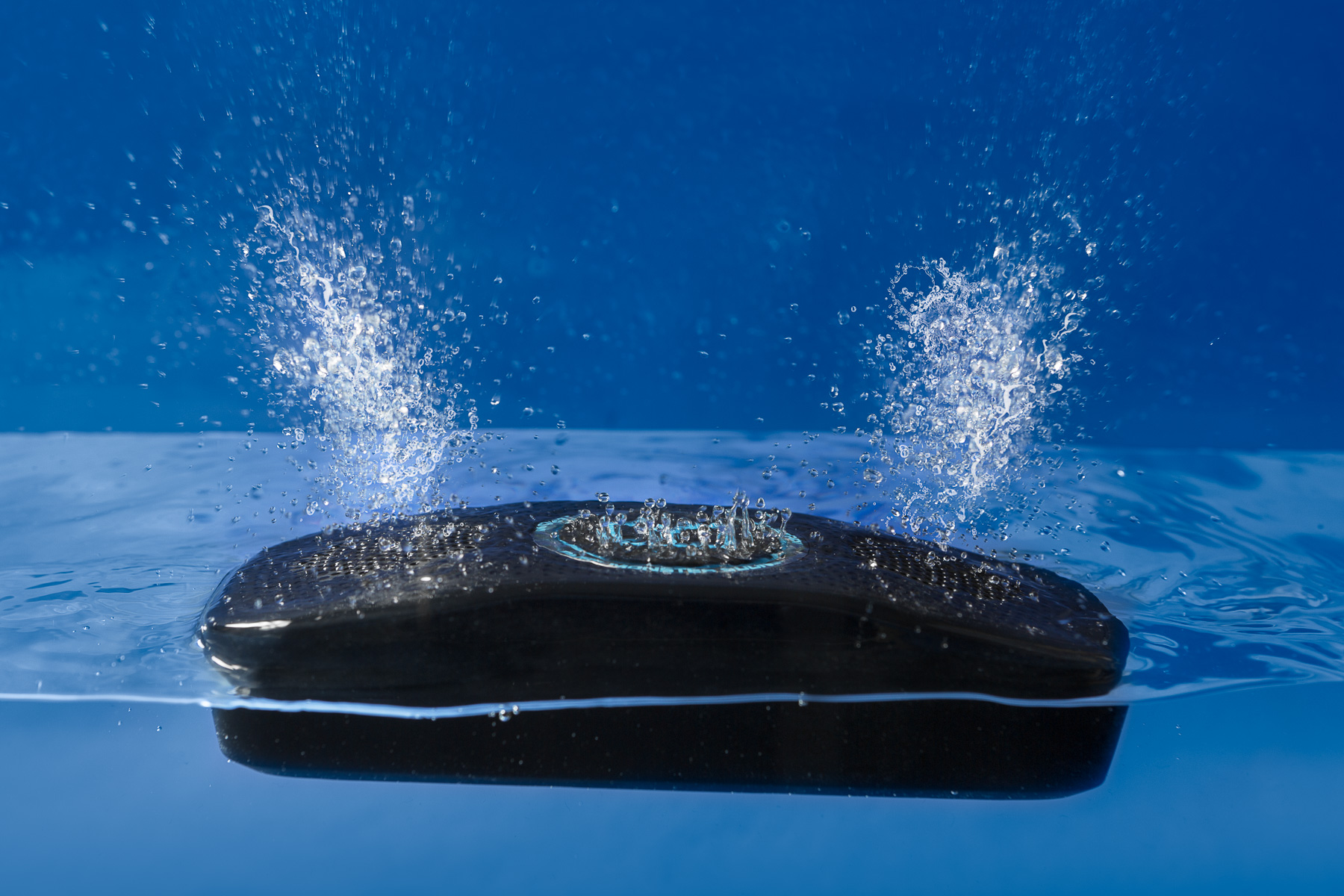 Not only does the rugged SuperStar BackFloat deliver incredible sound and features, it's also waterproof and is bringing wet, wireless fun. No matter what active lifestyle you lead, the durable silicone shock proof shell is designed for all weather outdoor use – beach, pool, shower, surfing, kayaking, outdoors or around the house – SuperStar BackFloat delivers great sounding music, with acclaimed
Pure Monster Sound
™. The Monster SuperStar BackFloat speaker is available now in either Neon Blue or Neon Green and comes with an acoustically transparent carrying case. The take-anywhere acoustic case allows you to listen to the speaker while it's protected in the travel case without compromising superior wireless sound wherever you are.
Monster's high performance, built tough SuperStar BackFloat delivers best-in-class Bluetooth stereo sound, connects to any music device using a 3.5mm Aux line out, and is optimized for smartphones, tablets, notebooks and PC's. SuperStar™ BackFloat™ features built-in mics that also offer speakerphone for crystal clear conference calls.
Wireless Pure Monster Sound™: Better Audio Quality for Active Listeners
Thanks to its Pure Monster Sound™, the SuperStar BackFloat delivers a powerful, rich and immersive music experience that is far beyond sheer volume. Designed by Head Monster Noel Lee, Pure Monster Sound™ uses Monster's latest proprietary technologies to offer the full experience of live music and monsterous sound in a portable speaker. The super-compact SuperStar speakers offer clarity, dynamics, articulation, tight bass and sound pressure levels you'd only expect from a full-size loudspeaker. Highs that soar, sweet or sharp as the music requires, mid-band to make vocals sound real, with clarity, detail, transparency, attack, articulation and naturalness that you associate with high-end speakers
ABOUT MONSTER
For the past 35 years, Monster has been a catalyst for innovation and big ideas. Discovering that cables in hi-fi systems influenced the sound, Head Monster Noel Lee developed Monster Cable® - an immediate hit. Monster engineered the sound of Beats® headphones, and has since become the world's leading manufacturer of high-performance headphones, all featuring Pure Monster Sound™ technology. Today, the company offers advanced connectivity solutions for professional musicians, home entertainment, computing, mobile and gaming, as well as high performance AC Power and conditioning products. Monster continues to lead in innovation having been granted over 500 patents and 100 patents pending worldwide, offering more than 5,000 products in over 160 countries. Monster also prides itself in helping those who are in less-than-fortunate circumstances through Monster Cares®. Above all, Monster does what it does Because The Music Matters.
Trademarks and brands are the property of their respective owners.
# # #